Audio Plugin Deals has announced that the bundle deal on Audio Imperia's Klavier Gravitas and Red Planet instrument libraries for Kontakt is ending soon.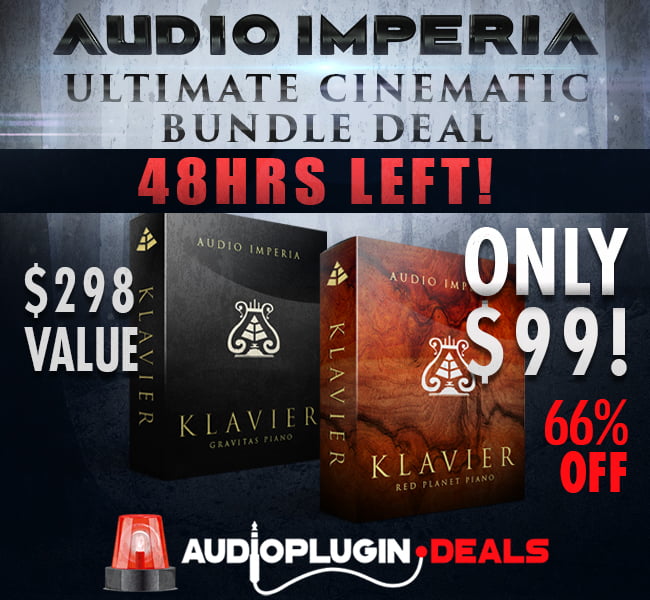 JUST A FEW HOURS LEFT ON THIS DEAL: 22 GB Of Cinematic Pianos & Guitars For $99!

Experience the best of Audio Imperia with this exclusive no-brainer deal valued at $298.00. Hurry, get this insane bundle of 2 products for only $99 before it's too late.
Bundle Deal includes:
KLAVIER – GRAVITAS PIANO — A piano that can cut through in a big and epic mix, yet still retain a lot of warmth and depth.
KLAVIER – RED PLANET PIANO — "Red Planet" was heavily inspired by the movie adaptation of Andy Weir's "The Martian".
The bundle is available for $99 USD until December 28th, 2016 (regular $298 USD).
More information: Audio Plugin Deals