50+ Tools For The WordPress Admin
If you're running WordPress, you might find this article from Mashable useful. They have compiled a list of 50+ admin tools for your WordPress blog.
Sean P. Aune writes:
Running your WordPress blog can feel like a full-time job sometimes. We've compiled an A-Z list of more than 50 plugins to help you streamline everything you need to do out back. As with any plugins list, don't install them all at once!
rekkerd.org is also powered by WordPress, so I'll recommend plugins as well.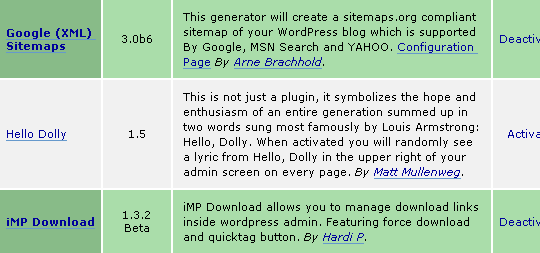 Some WordPress plugins in use @ rekkerd.org
Be sure to test these plugins well with your WordPress setup, some plugins may bite others and cause some problems.