53 CSS-Techniques You Couldn't Live Without
Smashing Magazine has a great round-up of CSS techniques to enhance and spice up your website.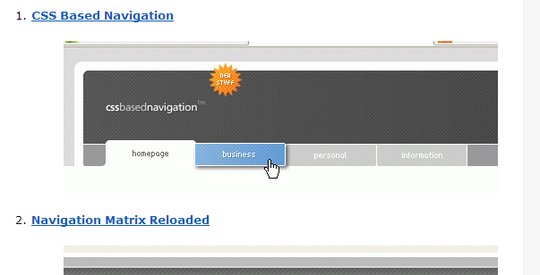 #1 spot for CSS Navigation
Nothing new really, but a very nice compilation of 53 tips and tricks to use CSS to your advantage. Each technique is illustrated with a screenshot, so it's easy spotting something that might be interesting to you.
Go check it out here.