The loops archive has been updated with 6 new loops. I hope you'll find some of these samples useful.
Smackbox is done on a new drum synth by Stefan Hållén (from SynthMaker) that I've had the chance to beta test. I hope it'll be available shortly, because it rocks!
Check the sweet screenshot of Smackbox below.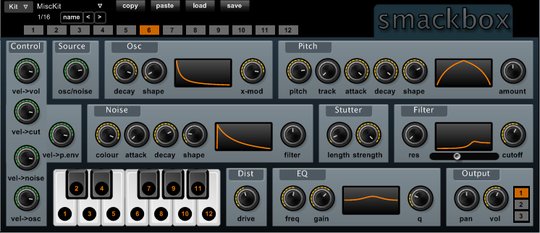 Smackbox by Stefan Hållén