Ableton announces Live 8 and Live Suite 8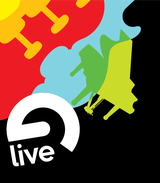 Ableton has announced Live 8 and Live Suite 8.
Version 8 enhances the Ableton vision of creative, real-time digital music with a wealth of new techniques, effects and most-wanted workflow improvements.
New in Ableton Live 8

Ableton Suite combines Ableton Live with an inspired collection of Ableton instruments in a consistent workflow.
New in Live Suite 8
Ableton Live 8 and Suite 8 are expected to ship in the second quarter of 2009. Collision and Latin Percussion will be available with the Live 8 release.
Visit Ableton for more information.