AudioGaming releases GrooveExtractor audio to MIDI plugin
AudioGaming has announced the release of GrooveExtractor, an audio to MIDI transcription plug-in for Windows and Mac.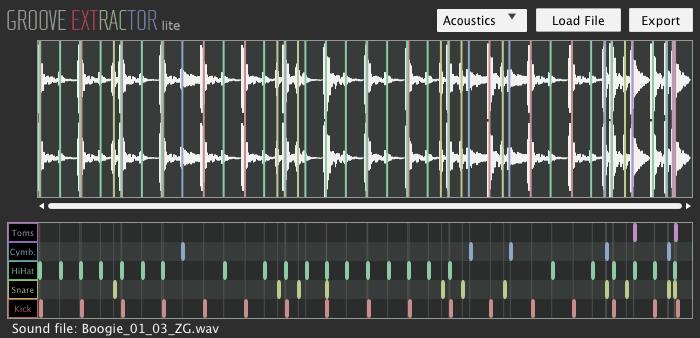 GrooveExtractor transcribes a drum loop recording into five components: bass drum, snare drum, close hihat, open hihat/cymbal and tom-toms. The transcription result is represented as General MIDI file. Extract the groove you like and turn into your own creation !

There are two analysis settings: Electronic represents the groove by 3 components: kick, snare and hi-hat. It works best for loops generated by electronic drum machines. Acoustics represents the groove by 5 components: kick, snare, close hi-hat, cymbal/open hi-hat and toms. It works best for acoustic drum recordings.
GrooveExtractor for Windows and Mac (VST/AU/AAX) is available for purchase for 8.99 EUR.
More information: AudioGaming / GrooveExtractor