Barry Wood's NAMM Oddities 2007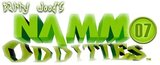 Every year mastering engineer, recording engineer, producer, composer, graphic designer and web page designer Barry Wood (The Other Room) reports on oddities found at the yearly NAMM show.
Barry says:
It seems that every year I spent more of my NAMM cruising time checking out the various small companies that all get stashed off in some side room. Many of the products from these companies are never seen the by the mainstream either because their potential market is too small, or most people simply can't figure out what the hell to do with it.

That isn't to say that these products are ill-conceived or poorly executed, it's just that sometimes they're, well, a little odd. This situation made me think that there ought to be a place for people to come marvel and wonder at all of these products, thus, the NAMM Oddities was born.
Barry's report is full of wonderfully odd instruments, geek toys and "you figure it out" things.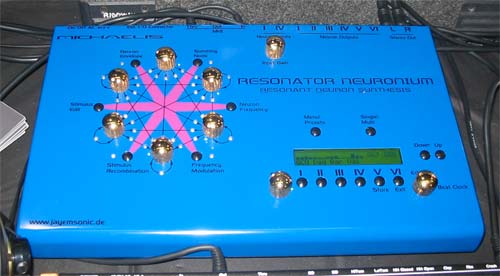 Resonator Neuronium: Apparently nobody knows what this thing does…
Go check out all of the 2007 NAMM Oddities at Barry's website, and if you've never visited before make sure to check the archives of previous NAMM shows as well.