Bent Objects features sculptures made from ordinary objects and bent wires.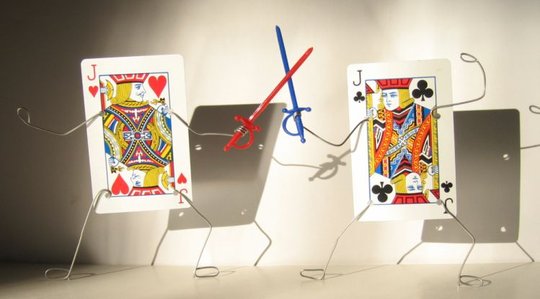 Bent Objects – Dueling Jacks
Artist Terry says:
Bought a deck of cards to play with the other day. Of course, the way I play with cards is a little different than most people. hehe. After I add some small bases, they'll be good to go on sale.
Check Bent Objects for more cool sculptures.
Link via MakeZine