discoDSP launches Holiday Sale – 30% off plugins
discoDSP has announced the launch of a Holiday Sale, offering a 30% discount on its plug-ins for a limited time.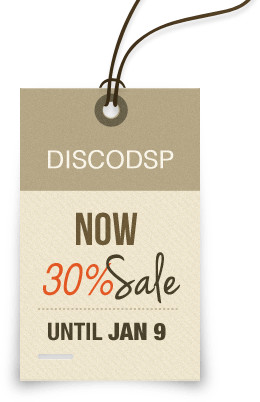 We are running a Special Holidays Sale until January 9 where all our plug-ins have a 30% off discount.
The sale ends January 9th, 2015.
More information: discoDSP