Note: this post is from 2007, outbound links may be broken.
Don't know what pizza to order?
Related:
food
,
fun
,
online service
,
pizza
,
random posts
Posted in
random posts
on Jun 11, 2007 -
0 comments
If you can't decide which pizza to get, perhaps this random pizza generator might be of help.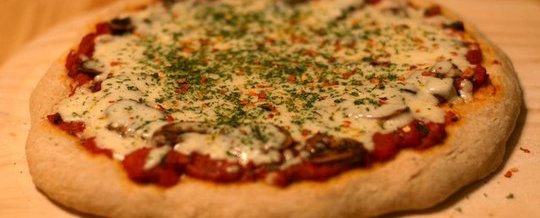 Random image of a pizza (homemade mushroom pizza by
mouser
)
Note: The site generates a random pizza by picking a random crust, a random sauce, up to 3 cheeses, up to 3 meats and up to 5 veggies. It will randomly create either a seafood pizza or a pizza with other meats. More updates will be forthcoming, check back!
I got this one:
Crust: Whole Wheat Crust
Sauce: Red Sauce
Toppings: Smoked Gouda, Mozzarella Cheese, Green Onions, Sauerkraut, Pineapple, Imitation Crab
Hmm, not sure…
Link via Kottke