Note: this post is from 2007, outbound links may be broken.
Eiffel Tower made of matches
Related:
art
,
DIY
,
geek
,
random posts
Posted in
random posts
on Jan 08, 2007 -
1 comment
English Russia has an article on a model of the Eiffel Tower made from matches.
Alexandr Pashkevich from Ukraine built the 3,3 ft (1 meter) structure consisting of 15.000 different details made from 7.464 matches.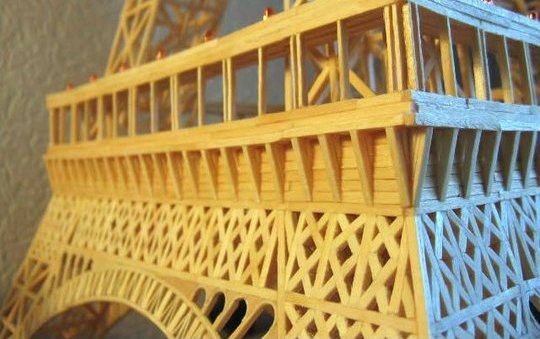 Eiffel Tower built from matches by Alexandr Pashkevich
Check the English Russia article for more images, i.e. one with the tower illuminated by numereous LEDs.