Free Mixes: Amon Tobin & Deru
YuriCDM, a collaboration between CDM and Yuri's Night Bay Area, has posted exclusive mixes of two artists who played at Yuri's Night Bay Area last weekend.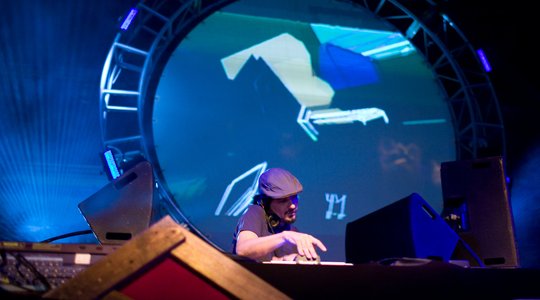 Amon Tobin @ Yuri's Night – image by
Scott Beale / Laughing Squid
Having covered CDs, vinyl, and video games, a lot of Tobin's work is currently focused on live music. He's shared this Chicago mix from January for the site here. "DJ mix" suggests that this is more like the boring, DJ texting on his cellphone fare we've had to live with in certain venues lately. I think, as usual, it sounds more like Amon come back from space.
Check Amon Tobin's website for more information the man and his works.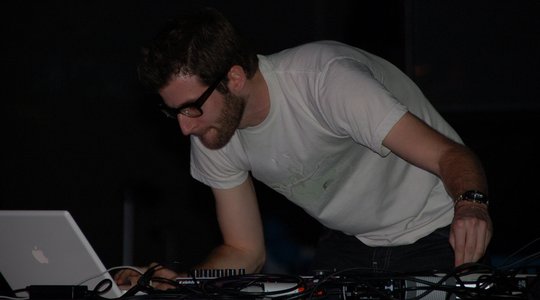 Deru @ Yuri's Night – image by
JasonUnbound
Deru, aka Los Angeles-based IDM electronicator Benjamin Wynn, is playing Yuri's Night Bay Area coming off of an injury — a repetitive stress injury. (Seriously.) And little wonder: laptop artists have some serious keying and mousing to do under the best of circumstances, and Deru pushes his computer to self-described cyborg-like technological detail.
Visit Deru @ MySpace for more info.
Keep an eye on the YuriCDM site for for video and more.