Note: this post is from 2007, outbound links may be broken.
Handheld Remakes
Related:
arcade
,
Flash
,
game consoles
,
games
,
Java
,
Nintendo
,
random posts
,
retro
,
Wii
Posted in
random posts
on Aug 09, 2007 -
0 comments
Handheld Remakes brings back some fond memories. This place hosts a big searchable archive of handheld games, in SWF (Flash), Director and Java formats.
You can play a few games online.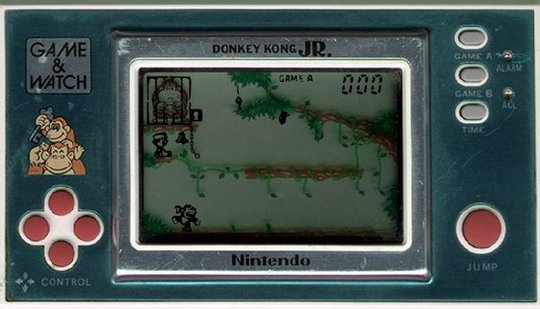 One of my favorite handhelds: Donkey Kong jr.
Nowadays we have PS3's and Wii's, but few games can get me excited like the way these old handheld games did. When was the last time you spent days with no end trying to beat a highscore? (It's actually cool that Nintendo was on top of the handheld market back in the day, and that they are right there now with the console market as well).
Anyway, I think I still have the Nintendo Donkey Kong handheld somewhere, gotta go find it!