Iconfactory freebie: Baby Spaceships
Iconfactory has released another free icon pack. Baby Spaceships is a collection of cute versions of famous TV and movie spacecraft icons by by Talos Tsui.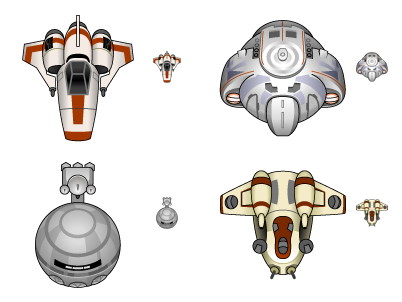 Baby Spaceships by Talos Tsui
Love the Viper Mark II icon!
The collection contains 9 individual icons and can be downloaded in Pixadex iContainer, Macintosh and Windows formats.