Iconfactory freebie: Bride of Macabre
Iconfactory has released another free icon set for this Halloween season: Bride of Macabre.
She has risen from the crypt and brought a gaggle of gruesome buddies with her! She is the Bride of Macabre, the sequel to Ged's popular 2002 Halloween set, Macabre. This time around your desktop will play host to a frightening cast of characters including Jason Voorhees, Samara from The Ring, H.R. Geiger's Alien, Nosferatu and many others!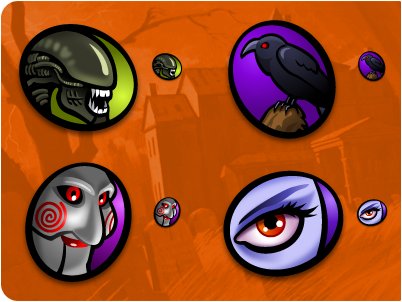 Bride of Macabre (by Gedeon Maheux)
The collection contains 10 individual icons and is built with large resources for Windows Vista.
Visit Iconfactory for more information and a link to download the Bride of Macabre.