Iconfactory freebie: Float Sneak Peek
Iconfactory has released Float Sneak Peek, a free icon set available for Mac OS, Windows and as a Pixadex iContainer.
Corey Marion, the author of Smoothicons, Titanium and Monolith brings you a quick preview of the next system replacement set he has on the production lines at the Factory.
Check these truly gorgeous icons!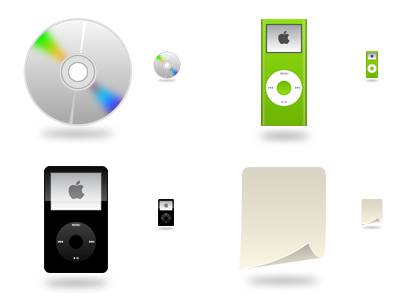 Float Sneak Peek – by Corey Marion
This collection contains 12 individual icons (mostly iPods). Grab them at Iconfactory's download page.