Iconfactory freebie: QuickPix 2006
Iconfactory has released a new set of free icons: QuickPix 2006.
QuickPix in 2006 ranged from hardware icons like Apple's MacBook laptops and Nintendo's slick Wii console drive, to less serious affairs like Leonard Nimoy's Head and Shakey, the friendly beverage. We hope you enjoyed our efforts to bring some fun to your desktop and hope you?ll stick around for all new QuickPix starting in 2007.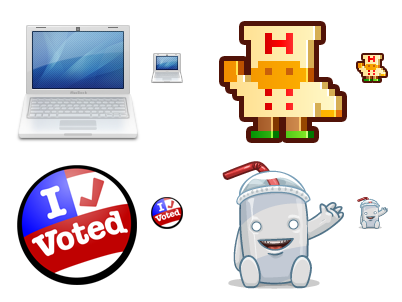 Iconfactory QuickPix 2006
This icon set contains 13 individual icons consisting of all the individual QuickPix released this past year. Great stuff! The included Santa Sprite is just in time for the Christmas Season.
Also make sure to check these hilarious Wii Safety desktop pictures.