Image-Line updates VST plugins with 64-bit support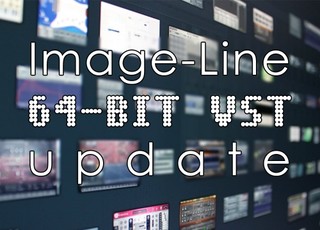 Image-Line has announced 64-bit version of a number of its VST plug-ins.
We are pleased to announce the release of the following Image-Line VST plugins updated to 64 Bit in addition to the 32 Bit versions. Both 32 and 64 Bit VSTs are available from the same installation file.
64 & 32 Bit updated plugins include:
Autogun 1.1.10
DrumSynth Live 1.1.23
Edison 2.2.10
Gross Beat 1.0.12
Harmless 1.0.22
Harmor 1.3
Juice Pack 2.1.8
Maximus 1.0.13
Ogun 1.1.10
Slicex 1.0.17
Sytrus VSTi 2.6.66
Vocodex 1.0.6
More information: Image-Line