Joey Sturgis Tones to host live presentation at CreativeLive x APMAs Educational Conference
Joey Sturgis Tones, the audio production software company founded by renowned producer and educator Joey Sturgis, will take part in next week's CreativeLive x APMAs Educational Conference at The Fawcett Center in Columbus, Ohio, kicking off the July 18 event at 10:00 a.m. with a live presentation entitled "4 Simple Tricks for Your Band's Demo."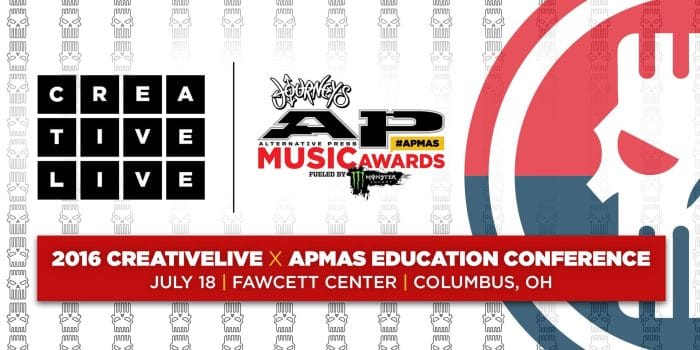 Joey Sturgis Tones will join some of the most talented producers, mentors, publicists, managers, photographers, and artists in the music business for the day's inspired programming, including guest panels, demonstrations and more. For more information on the free event, head over to: https://www.eventbrite.com/e/creativelive-x-apmas-educational-conference-tickets-26399321080.

Commented Joey Sturgis: "The CreativeLive x APMAs Educational Conference is a unique opportunity for JST to connect with young aspiring musicians and producers and give them better knowledge about how to make their music sound great. I will be demonstrating a clinic on four simple tricks to make your band's demo sound better and more memorable. If you're not in a band but you record and mix, you will learn a lot from this as well. This will be the ONLY time I will be giving this demonstration so don't miss it! I've never before revealed these simple tricks!"

Stay tuned for more information on Joey Sturgis Tones and the CreativeLive x APMAs Educational Conference.
More information: Joey Sturgis Tones