kiloHearts launches Holiday Sale – kHs ONE 30% off
kiloHearts has announced a limited time Holiday Sale on its kHs ONE synthesizer instrument for Windows and Mac.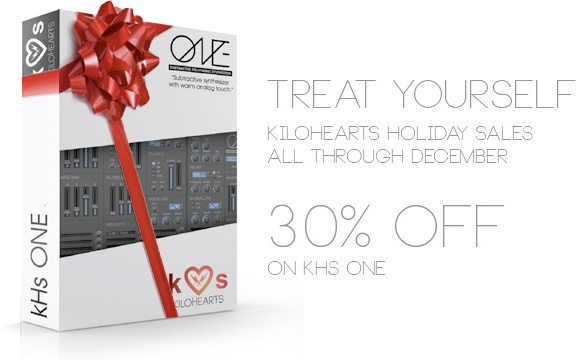 Treat yourself to some warm waveforms in the cold winter!
kHs ONE is currently 30% off, both as VST, AU and RE.
The sale ends December 31st, 2013.
More information: kiloHearts