LEGO's 75th anniversary: 23 DIY LEGO ideas
DIY Life celebrates LEGO's 75th anniversary with a cool round-up of 23 DIY LEGO ideas.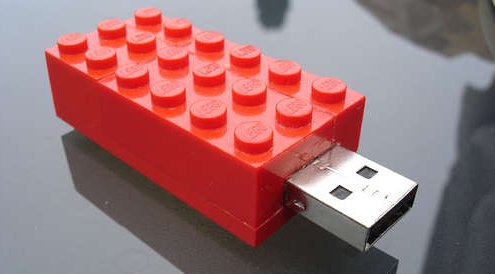 LEGO USB Stick
Dan Chilton writes:
In honor of the company's platinum anniversary, we thought it would be fun to create a comprehensive compendium of LEGO projects (and other cool creations). Whether you're wanting to build your own LEGO ultrasonic sonar or rubber band gun, I'm sure you'll find one or two projects on this list that will spark your inner LEGO-addict, compelling you to either drag out the old bucket full of blocks from your closet, or go buy a brand new set from the store.
The list includes the LEGO Guitar Hero controller and the LEGO MP3 player.
Link via Make:Blog