Light Graffiti captured on photo
lichtfaktor @ Flickr is posting images of Light Graffiti, long exposure pictures featuring pieces done with flashlights, biking-lights and flashing LED lights.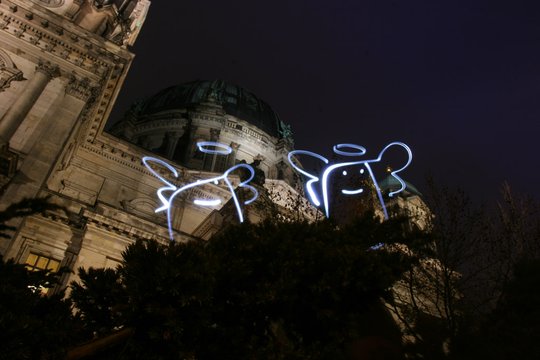 lightfaktor Light Graffiti –
Berlin Dom
They use 3 different type of lights (they all work with batteries so that you are mobile you also get nice results with fireworks & torches):
So how do you get these images?
For the best results you need a tripod. An exposure of around 10-30 sec. or longer if needed. Set the camera to ISO100 and close your aperture as much as possible, to prevent overexpose. Experiment to get the best results!
Check the Flickr page for more images.
Link via Make:Blog