Mildon Studios LXR + Acoustic Steel Guitar Soundfont
Related:
acoustic
,
delay
,
effect plugins
,
guitar
,
Mildonstudios.com
,
SoundFont
,
tools
,
VST
Posted in
news
on Mar 29, 2011 -
0 comments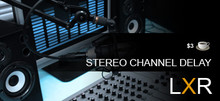 Mildon Studios has released LXR, a stereo channel delay effect plug-in for Windows.
Channel delay, as simple as it sounds, can work wonders in your mix. A 10ms delay in the left or right channel can make your track sound a bit wider. In my experience it can even create the effect of taming harsh low frequencies and sibilants. Of course too much of it can make any voice sound like C3PO, and you don't want that unless you're mixing the next RoboCop installment. The bottom line is that you shouldn't rely on this or similar effects to solve problems in the mix. But if you know when to use it, a little delay can work to your advantage.
LXR for Windows (VST) is available to purchase as a Coffee-for-Plugin, for $3 USD.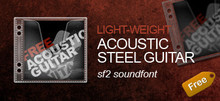 Mildon Studios has also released a free Acoustic Steel Guitar Soundfont.
Download this free high-quality Acoustic Guitar soundfont that's perfect for strumming with Mildon Strummer 2. Recorded in stereo for a natural sound. Only 20MB!
More information: Mildon Studios