Japan Probe reports about Hiroyasu Imura, who made a beautiful replica of Himeji Castle.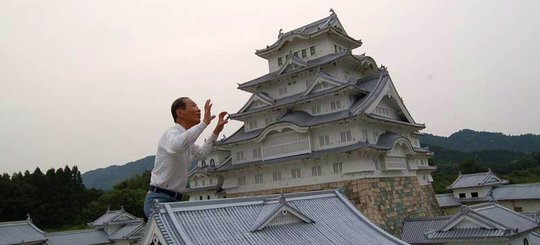 Hiroyasu Imura and his Himeji Castle miniature
Hiroyasu Imura spent 19 years pursuing his boyhood dream of faithfully producing a replica of Himeji Castle in Hyogo Prefecture.
The 69-year-old former insurance examiner completed his model of Himeji Castle at a scale of 1:23 in the garden of his home in Ise, Mie Prefecture, in April.