Minimal System Ableton Live Packs 50% off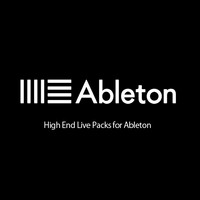 Minimal System Instruments has announced that its Ableton Live Packs are available at a 50% discount for a limited time.
Minimal System are huge fans and avid users of Ableton Live. As such we designed a range of Live Packs to compliment this fantastic DAW. From instruments to effects and everything in-between you are sure to find what you are looking for with Minimal System's Ableton Live Pack range.
Minimal System Ableton Packs
Analogue Ableton and Compressors Bundle – Get the Analogue Ableton Toolkit and the Analogue Compressors pack together as a bundle. Now £3.99.
Analogue Ableton Producer Toolkit – The pack contains 68 Instruments, presets, and racks designed to add analogue character to you mixes. Now £2.50.
Analogue Ableton Producer Toolkit 2 – Analogue Ableton Producer Toolkit 2 is the follow up to our extremely popular original Producer Toolkit Live Pack. Now £2.50.
Analogue Compressors – This pack consists of seven audio effect racks that accurately model real hardware comressors from the Minimal System studio. Now £2.50.
Analogue Filters – If you are looking for the sound of true analogue filtering from directly within Ableton Live then this pack is for you. Now £2.50.
Future Sounds of Operator – Our new range of Live preset packs starting with 'Future Sounds of Operator' aim to give you a powerful sonic arsenal that will enable you to concentrate on creating stunning music. Now £2.50.
Modular Toolkit – This pack contains ten audio effect racks designed to bring the sound of hardware modular synthesis in to Ableton. Now £2.50.
Studio Tools – Studio Tools focuses purely on high quality and innovative racks for mixing and mastering audio and adding effects to your tracks and live performances. Now £2.50
More information: Minimal System Instruments