Note: this post is from 2007, outbound links may be broken.
Peeps by knitty-cat
Knitty-cat creates lovely "Peeps", amigurumi-like soft toys. Most of these creations are knitted, freehand without patterns.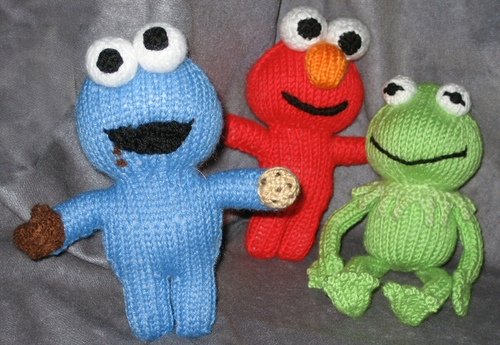 Cookie, Elmo and Kermit by knittycat
Another cool Character Peep is this one, Fantastic Four's The Thing.
Visit knittycat's website for instructions on how to make your own "Peeps".