Positive Grid introduces new JamUp Bundle Packs
Positive Grid has introduced All Access, All Amps, and All Effects, three new bundle packs for the popular JamUp guitar multi-effects app.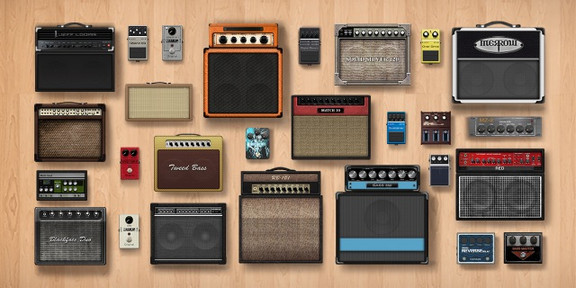 Now iOS guitarists and bass players can get the most out of the powerful mobile multi-effects processor at a greatly reduced price.

The All Access pack offers the opportunity to own everything inside JamUp, including 40 amps and 50 studio quality effects; All Amps and All Affects packs can also be purchased separately to add more gear to the arsenal.
JamUp Bundle Packs features
All Access Pack – $49.99 USD
A vast range of amp and effect models, you can access to everything in JamUp, including 40 amps from acoustic simulation, clean, blues, crunch, boutique to metal, and 50 studio quality effects, plus the full 8-track recorder. Get the most out of the #1 guitar amp-and-effect app!
All Amps Pack – $29.99
Access to all authentic amp models in JamUp. It's packed with a world-class collection of guitar amps to inspire your playing. From vintage classics to modern powerhouses, each amp delivers incredible sonic depth, character and touch nuance.
All Effects Pack – $29.99
Access to all effect models in JamUp. It features classic stompboxes, Positive Grid's awesome modeling, and rare and eclectic studio effects, more effects will inspire your playing in endless new ways. Explore new song ideas and riffs using a broad collection of distortions, delays, mods, filters, reverbs and more.
The JamUp Bundle Packs are available as in-app purchase on the JamUp Store.
More information: Positive Grid