Pyramind launches a global mentorship network
Music production training leader, Pyramind, has recently launched its online one-on-one music mentorship network.
This first-of-its-kind service allows people to learn from experienced music production and business professionals worldwide. This week Pyramind has added the ability to book a mentorship session directly from the company's Facebook page.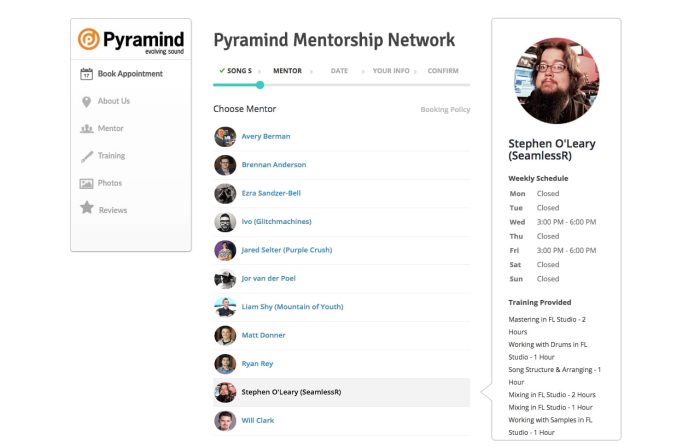 With a growing list of over 50 mentors, the Pyramind Mentorship Network currently offers sessions in over 200 topics. All major digital audio workstations and genre production styles are taught, along with subjects like mixing and mastering, branding, and songwriting. The platform allows a user to book a session with their chosen mentor on a day and time that works for them without any back-and-forth emails. Sessions start as low as $60 an hour with discounts for multi-hour sessions.

"We are thrilled by the positive reaction from both mentors and students since our launch," said Pyramind CEO and Creative Director, Greg Gordon. "We feel that the Pyramind Mentorship Network represents the future of one-on-one learning: decentralized, on-demand and world class."

The network features high-profile artists, producers, certified trainers, business owners and sound designers who are available as mentors. The one-on-one approach allows students to learn at their own pace, and book sessions as frequently as they need them.

"The ability to get your questions answered by a professional in real-time, instead of spending endless hours searching through tutorial videos, is very powerful," says Pyramind Chief Academic Officer, Matt Donner. "We are already seeing students break through plateaus which is incredibly gratifying, and with the booking platform now available on social media we have the ability to reach even more prospective students."
More information: Pyramind / Mentorship network