Rod McFarland's WordPress themes
Rod McFarland has created a few original WordPress themes.
The themes use some nifty AJAX coding allowing you to navigate through the whole site using a command line interface (CLI). You simply use commands like cd, ls and cat to browse, list and view posts.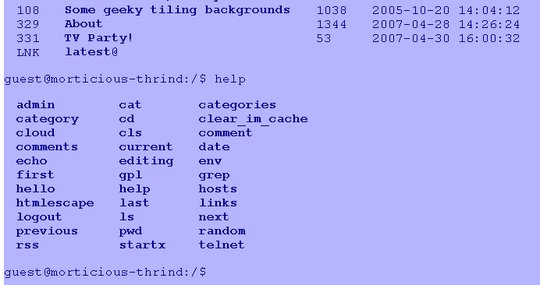 Rod McFarland CLI 2.0 WordPress theme
The server is struggling a bit at the moment but check his cool themes out here.
Link via MakeZine.