satYatunes releases Serenity skin for u-he Hive
satYatunes has released a new custom skin pack for the Hive synthesizer instrument by u-he.
Serenity offers a light colored base with blue display panels, with LEDs and selection using different color for clear visualization.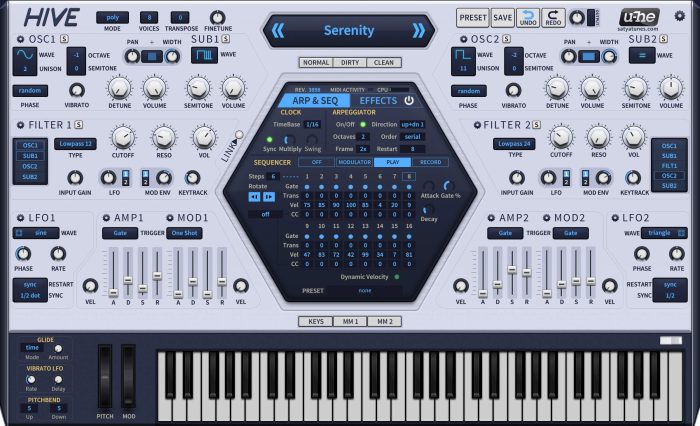 The Serenity skin is available for purchase for $9.50 USD.
More information: satYatunes / Serenity