Short links for April 3rd, 2008
Some interesting things I bookmarked on del.icio.us on April 3rd, 2008:
kBANG: GameBoy Drum Machine – Instead of making noises in sequence it controls solenoids. Program the drum pattern with interface and place solnoids on different surfaces to create different noises.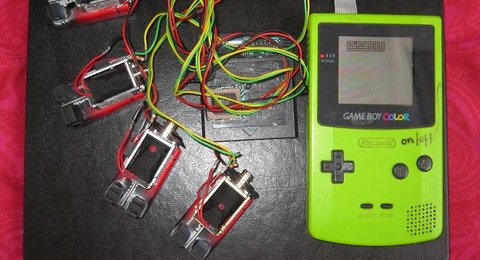 kBANG ver 01 uses a new
GameBrain cartridge
(1 MB Flash, 16 out/8 in port)
Avant Garde Project – Series of recordings of 20th century classical – experimental – electroacoustic music digitized from LPs whose music has in most cases never been released on CD, and so is effectively inaccessible to the vast majority of music listeners today.
THE ZERO GUIDE – The Guitar Zeros show how you can turn your Guitar Hero controller into a musical instrument.