Short links for August 13th, 2009
Some interesting things I found recently:
Ranjit Bhatnager bought a toy piano on eBay, but it got damaged in transport.
For Awesome August I'm trying to make something of this ebay toy piano that got smashed by UPS. The music is Philip Glass's "Modern Love Waltz," inspired by toy pianist Margaret Leng Tan. (I used it previously)
More info: Ranjit Bhatnager / Awesome August
# Advanced Drum Editing in Kontakt – Michael Hetrick's tutorial is aimed at anybody new to Kontakt or Komplete 5, people who haven't really explored Kontakt's groups, or anybody looking for a new, creative approach to beat-mangling.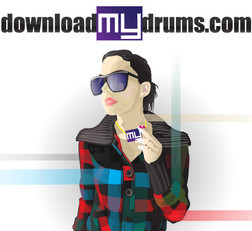 Dan "Danno" Miller recently posted about my samples on his website. He is running a music production blog that offers free, downloadable, royalty free, high quality, one shot wav file, drum samples with virtually no restrictions of use.
Dan writes:
Whether you're just dabbling in music production or you're the hottest mega-producer in the game, you will always need new, crisp, high quality, punch you in the mouth drum samples. Most producers are very secretive with their drum samples. They spend a lot of time and money tweaking their kicks, hats, and snares to try to come up with their signature sounds. While I do feel that developing your sound is important and I would encourage all producers to do so, it's also important to expand you drum collection so you have a buttload of options. I look at it like this; just because you give two painters the same paints, doesn't mean they'll paint the same picture. So I'm sharing my drums, presets, tips, etc. with the hope that someday a producer will come along, be inspired by what i've given away for free, think outside the box, and create music that's completely different.
# Tapeography – Turkish designer Ersinhan Ersin did some cool designs with cassette tapes.
ArpShift is a melodic, interval based, poly-rhythmic arpeggiator. It's relatively simplistic in nature with only 3 pages and 7 lanes. However, it is flexible in it's simplicity, and is able to take stagnant melodies and turn them into flowing, never repeating music.
# Human Synthesizer with Calvin Harris, Lots of Girls, Electric Ink – CDM takes a look behind the scenes.
Through the power of skin-safe conductive ink, Scottish electronic artist Calvin Harris has collaborated with a team to make a synthesizer out of himself and a group of models in bikinis.
It's already viral, and yes they should've done this with old men in speedos instead, right?
# Contexture Design: 45 Nano
45 Nano Cases are made from reclaimed cassette tapes, gutted, routered and rebuilt to fit your 4th generation iPod nano.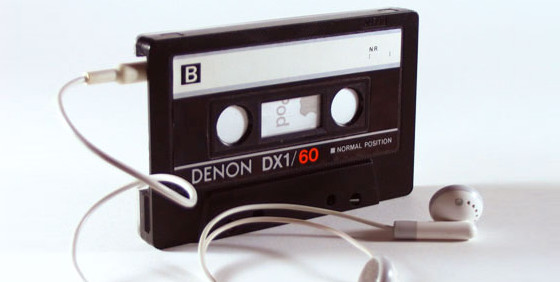 # Radiohead refuse to make another album
From MusicRadar: Radiohead singer Thom Yorke says the band will not be making another 'full' album for as long as he can see.
In an interview with US magazine The Believer, the singer said:
"None of us want to go into that creative hoo-ha of a long-play record again. Not straight off.

"I mean, it's just become a real drag. It worked with In Rainbows because we had a real fixed idea about where we were going. But we've all said that we can't possibly dive into that again. It'll kill us.

"I mean, obviously, there's still something great about the album. It's just, for us, right now, we need to get away from it a bit… In Rainbows was a particular aesthetic and I can't bear the idea of doing that again. Not that it's not good, I just can't… bear… that."