Short links for December 27th, 2011
Some interesting things I found recently:
Now there's even more to discover thanks to free Spotify Apps. In a nutshell, apps bring you new and exciting music experiences built around your music tastes. Intrigued? Then say hello to Spotify Apps.
Thomekk aka Thomas Kallweit has posted a free sample pack with recordings of himself and his son.
The tj_voicenoise-kit is a sampleset with shorter or longer human voices with wave-files in 16Bit format (slightly processed through a compressor) for Battery 3.1 (+) and Kontakt 3.5 (+).
If you want to use the samples in another drum-sampler please use the wav-files inside the Voicenoise-Samples folder.

Have fun being creative merry christmas and a hippie new year!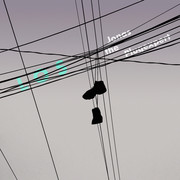 # Los by Jonas The Plug Expert
Upitup Records has released a free compilation album with tracks by Jonas The Plugexpert, winner of the first rekkerd sample remix contest back in 2008. Poekie, Jonas' entry for the 2011 Moving contest, is also included on this album.
50:00 minutes of quality rythms, covering the whole range of BPMs.
This is Jonas's long awaited third release and second full lenght album for Upitup.

Jonas The Plugexpert is a very prolific artist with more than 10 albums to date and a very distinctive sound. He has been part of Upitup since the early beginning and we are really proud to release this quality album.

Includes tracks like Yannis, Blij, Poekie and the epic ending combo Ragg2 and Jah Is For You, that are already big classic anthems at the Upitup Headquarters!
Mark Mosher has created a visual mindmap for the various modules of u-he's DIVA software synthesizer.
I created a mindmap showing the anatomy of the oscillators, filters and envelopes in relationship to the model template.