Short links for February 12th, 2008
Some interesting things I bookmarked on del.icio.us on February 12th, 2008:
Piniature Kalimba – Needle tines on a small chip of chrome plastic from a car accident. Approaching the smallest playable with the fingers thumb piano.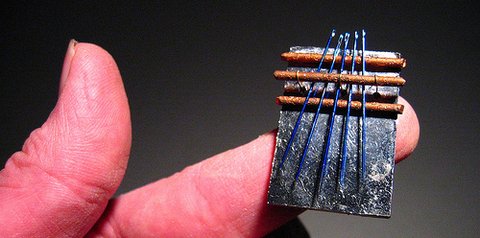 yapruder (RP Collier) says it
makes sound but is very difficult to hold
.