Short links for February 1st, 2010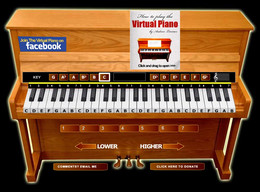 Some interesting things I found recently:
# The Virtual Piano for Songwriters, Singers, Producers and aspiring musicians
Not Only is The Virtual Piano a Virtual instrument that you can play chords and melodies on, it also shows you how to play all the chords (triads) in all twelve keys.

It's an excellent tool for you to learn to play piano, to transpose songs into any key or for writing songs.
# Kent 'sound sculptor' unveils 'sharpsichord'
From the BBC:

A self-styled "sound sculptor" is looking for a home for an unusual musical instrument that he has spent almost four years making. Henry Dagg created the pin barrel harp, nicknamed a sharpsichord, at his workshop in Faversham, Kent. Pegs put into one of 11,520 holes on a metal roll push levers which pluck strings to create the music. It was commissioned for a garden in London but Mr Dagg now feels it is too precious to be left outside.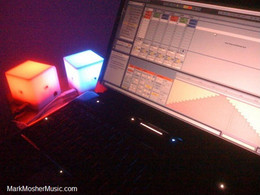 # In-Depth Review of Percussa AudioCubes in Use with Ableton Live
Mark @ Modulate This! reviews Percussa's AudioCubes in Ableton Live:
Back in November I purchased a set of four Percussa AudioCubes. I've spent quite a bit of time working with them as a an interface to Ableton Live.

In this hands-on review I'll explain what they are, how they work, how I'm using them with Live and also offer some tips along the way.
# Illuminated Sounds » Roland TR-626 Sound Library
From Illuminated Sounds:

Recently I picked up a used Roland TR-626 from ebay. I finally got around to sampling beeps and buzzes that this guy makes. Here is a sound library of all the sounds this drum machine makes. Each sounds has 15 different pitch levels that I label -7 to +7, 0 being the original sample. All the samples were recorded into Pro Tools at 44.1/16 bit. Also I circuit bend the hell out of this thing, so expect future posts with pictures and samples of it glitched out.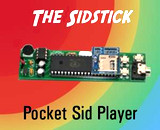 # SIDstick – 100,000 chiptunes in your pocket!
The SIDstick is a pocket-sized chiptunes player featuring:
Removable Storage supporting microSD cards, 1 card can hold 20,000 songs
20+ hour battery life
Super Hi-Quality hardware-based playback at 31kHz sample rate, >16 bit resolution
Completely Open, hardware and software are available under the MIT license
Upgradable with connections on the board
A generous pack of free samples by Cyberworm:
Acoustic cellos and violins, pianos, ensembles. 54 loops at all. 80-120 bmp, all keys in filename. Good for hiphop and similar styles. Basically it was commercial pack, but I change my mind and release it for free. :) wav format, 24 bit, 44100 hz, stereo, 154 mb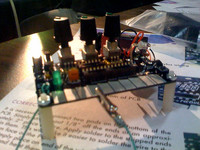 Now available to pre-order from Bleep Labs:
The Nebulophone is an Arduino based synth with a Stylophone like keyboard. It has adjustable waveforms, a light controlled analog filter, LFO, and arpeggiator that can be clocked over IR.

This is a beginner kit and does not require an Arduino programmer board.
# Free Nebula Power distortion effect
Hnery Olonga shares another effect for Acustica Audio's Nebula:
Mega distortion is a distortion type effect that adds power and warmth to any instrument or mix. I made it using a unique signal chain. There is a slight levelling that happens as well allowing details buried deeper in the mix to come to the front. This effect is also useful in beefing up thin recordings. Try it on lame drums or a weak piano.

Sampled at 96 khz using Prismsound Orpheus convertors this is a no nonsense – no compromise effect. Ten distortion kernels means that this is a CPU hog so if you don't have a fast machine – God bless you.
# Multichord Hybrid Musical Instrument, a single-stringed instrument that plays multiple notes via varied tensioning rather than fretting.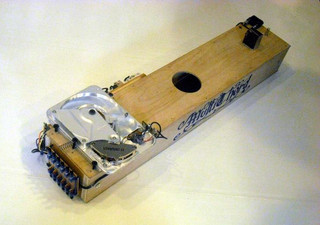 From the project page:
The Multichord musical instrument is an acoustic stringed instrument with a single string, constructed from wood, a hard drive, 20-lb monofilament, and assorted electronic components. It was the culmination of a project to build an acoustic instrument capable of playing multiple notes without fretting or manual, time-consuming retuning. The Multichord achieves this by attaching a hard drive read/write head assembly between the resonant string and a tensioning spring to adjust the tension of the instrument's string. Careful adjustment was made to the tension of both the string and the spring with the hard drive head in a neutral, unpowered position to ensure a bipolar application of voltage within the safety ratings of the hard drive's coil could cause the string to cover a full musical octave. In the end, the Multichord was tuned to a C-major scale (no flats or sharps) running from A at 220Hz through (but not including) A at 440Hz.