Short links for February 24th, 2009
Some interesting things I found recently: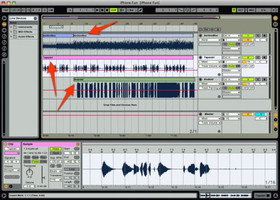 # iPhone attack: TR-808, TB-303, Sampler, Synthesizer
Oliver Chesler puts together a track with some iPhone apps (Audiorealism technoBox, Tapestri and Andriod FX by Pure Profit).
Oliver writes:
I was having some music fun on my iPhone and I put together a quick Acid track. I recorded three apps into Ableton Live. There really is something to be said for bringing in audio from the outside world, even if it's from another computer. I like the slight noise and live interaction the iPhone apps forced. The combined price of all the applications I used here was $11.97. Imagine what a Roland TB-303, Roland TR-808, Akai S950 and Sequential Circuits Prophet 5 would have cost you 15 years ago?
# AudioTag.info — your music recognition robot
AudioTag.info allows you to identify almost any unknown piece of music quickly and easily. Its use is very simple: you upload a short audio fragment or an entire song, the robot analyzes it and provides you with the information about the track title, artist name, album title, etc. Your audio fragment can be in almost any file format and of almost any quality (aurally recognizable, of course) — it can be an MP3 file downloaded from the Internet or a short recording made with your old tape recorder and stored as a low-quality .WAV-file.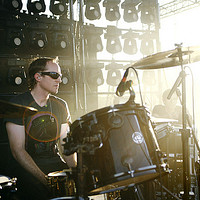 # Want Josh Freese to join your band? Got $75,000?
Former NIN drummer Josh Freese is promoting his new album with some limited edition deals.
There's a lot of funny stuff between the regular $7 digital download of Since 1972, and the $75,000 limited edition which includes things like going on tour with Josh for a few days, have Josh write, record and release a 5-song EP about you and your life story and taking a flying trapeze lesson with Josh and Robin from NIN.
Link via Soundcheck
# Apogee discontinues Windows development
From the Agogee news page:
As of 2009, Apogee Electronics will no longer develop products for the Microsoft Windows platform. Apogee has made this decision in order to focus all research, development, and support resources on the Apple platform with its unparalleled power and stability. Apple offers a wide range of affordable, powerful desktop and laptop solutions ideally suited for music creation and audio production.
Check CDM for discussion on the matter.

Ryan Gruss has a cool blog where he posts some free drum tracks.
I am a drummer based in Boston, Massachusetts. I previously lived in NYC and Los Angeles where I had the chance to record, collaborate and tour with a wide range of artists. I started this blog with the intention of sharing, transferring and exploring musical ideas with my friends around the world… as well as anyone else who might stumble across this site.

All of the drum tracks (unless credited) are recorded at my studio using Logic Pro 8. I include mp3s of all my recordings for quick previews as well as a separate link to the original, multitracked Logic files. Feel free to download, cut-up, eq, compress, distort, and mutate my drum parts and use them for your own projects. All I ask is that you send me a link to the final product when you're finished. Let's see what happens…
Currently at Loop #17.
# AT-AT Boom Box – Combining an AT-AT Walker with an old skool boom box, AT-AT Boom Box FTW!
# Reyn vs Björk – I've Seen It All [Dancer in the Dark] (link to YouTube)
Loving this video of Reyn Ouwehand's mix of this Björk track.
Reyn writes:
I found this track on the album Family Tree. It's Björk together with the Brodsky string quartet.
Really love this track and version and thought it would be nice to do some looping over it.. Enjoy!..