Short links for February 25th, 2008
Some interesting things I bookmarked on del.icio.us on February 25th, 2008: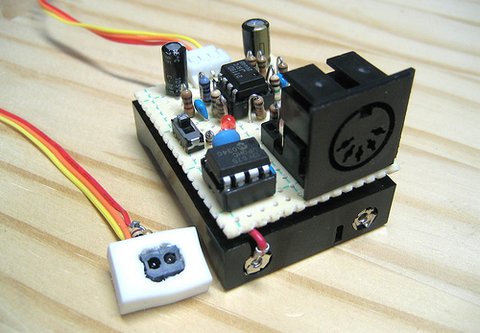 Heartbeat MIDI Controller. Watch the YouTube video
here
.
Roland TR-505 modular – This Roland TR-505 project involved circuit bending the 505, recasing into an old mixer, and adding two synth circuits. The Remco sound effect generator was added, along with an Atari Punk console.
ABSOLUT MACHINES – Amazing robotic, web connected ping-pong tossing musical instrument, a large-scale electromechanical sculpture.
Blt Razendit » CamTheremin – CamTheremin is a freeware program simulating the instrument "theremin" with a webcamera. Touch the sensor lines (drawn into your webcam's picture) to control pitch and volume of the generated sound.