Short links for February 7th, 2008
Some interesting things I bookmarked on del.icio.us on February 7th, 2008:
Musicthatmakesyoudumb – Correlation of musical tastes and SAT scores. Duh!
cbbrakedrum – The BrakeDrum is an attempt at making a drum pad system based on circuit bend toys. It consists of 4 drum pads with piezo elements in them and a box with 5 bend toys, 4 almost identical steering wheel toys and a small beat box toy.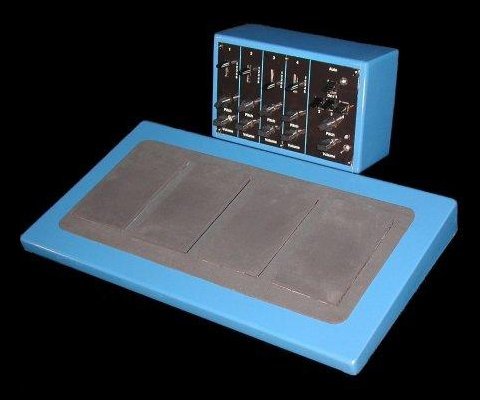 MikMo's BrakeDrum
Question Mark Album – Timothy Preut (t1mp) delivers another great album. Free download, check it out! (make sure you check Soulphonic as well…)
Pre-owned bookmarks – Collected over the years from books purchased at flea markets, garage sales, used bookstores, etc.
DIY Harmonica Mic 3 – Harmonica mic made from scrounged pieces of other items.