Short links for January 28th, 2009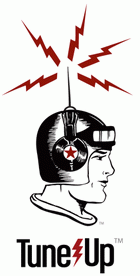 Some interesting things I found recently:
# TuneUp, a music management plug-in that works seamlessly with iTunes.
TuneUp was created for music lovers, by music lovers. All of us here are entrenched in music. We're cranking tunes all day. We constantly argue about things like which Radiohead album is best, whether Michael Jackson or Prince would win in a fight, the only five albums we would have on a deserted island and who in the office does the best Running Man.

One thing we all agree on, however, is that our digital music collections were a mess as were our friends'. When we did some testing, we learned that almost everyone had the same problem we did. That's why we created TuneUp.

We'll take care of all of this for you automatically. We're also the type of people who want all of our cover-art, don't like missing concerts and spend hours online looking for YouTube videos, news, and merch from our favorite artists. We've taken care of that too. And there's more to come…

TuneUp is your music collection's new best friend.
TuneUp features
Clean mislabeled music (artist names, genres, track numbers, genres, etc.)
Find missing cover art
Alert users of local concerts by their favorite artists
Pull in the best music content from the web to enhance the listening experience (e.g. YouTube videos, Google News, etc.)
Check the TuneUp website for more information.

Cheebs writes:
This blog is a collection of the best music production information I have found over the years as well as samples and other stuff I found helpful. Everything you see on this page is a answer to a question that I have found the answer to, and now I am sharing it with you. Enjoy and tell me if you have anything you need to know.
Don't forget to check the samples category for some nice downloads (drum machine samples, loops, etc.)