Short links for January 5th, 2009
Some interesting things I found recently:
# iPhone / iPod Touch Applications: Sid Player – Sid Player brings you the sound of the Commodore C64 to your iPhone and the iPod Touch. Enjoy game classics such as 'Commando', 'Arkanoid', 'The last V8' or listen to the music of 'Rob Hubbard', 'Martin Galway', and many others.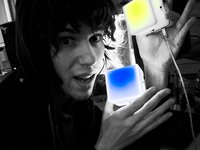 # Libcube: Use the AudioCubes with your own programs
Libcube is a library written in C (available for Mac OS X and Windows) which aims to be a library that is robust, easy to learn, and that covers most the functionalities the cubes are offering.
We think that this component makes a good foundation that will help AudioCubes enthusiasts to develop innovative and creative new applications. We even have some new stuff in stores, but I'll let Bert show you that when it's time …
# PrePal – The worlds largest online listing of used musical instrument prices, updated every day.
# MidiDuino Preview: Polyrhythmic Drum Machines and Arduino-Friendly MIDI Libraries
Peter Kirn writes:
DIY lovers and drum machine nuts alike should be very excited by what our friend Wesen has been up to lately. Working on his projects MidiCommand and MonoJoystick, two hackable boutique music hardware gadgets for MIDI control and joystick manipulation of MachineDrum, respectively, he's built a powerful MIDI library integrated with the Arduino development environment.
# Say it with Pictures – Eight programs that convert images to music.
# MusicBox: Mapping and visualizing music collections
Anita Lillie writes:
This is a blog for my Masters thesis at the MIT Media Lab, on a music browser called MusicBox. In this blog, you can find screenshots and videos of the project, which show the interactive maps that MusicBox creates.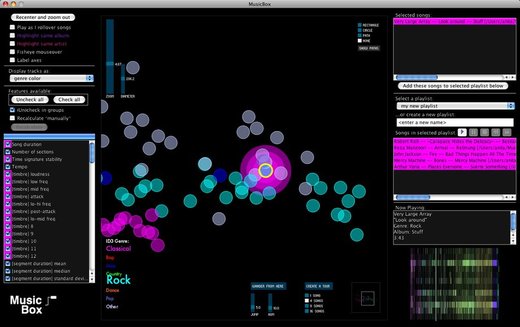 That lovely visualization in the bottom right looks
familiar
!