Short links for January 6th, 2008
Some interesting things I bookmarked on del.icio.us on January 6th, 2008:
Sternlab sGlobject Trumpet & Tambourine (sGloTaT) – The sGloTaT sonic environment allows participants to originate sound by moving physical objects. It encourages novice users to play by naturally gesturing with two tangible user interface objects emulating a trumpet and tambourine.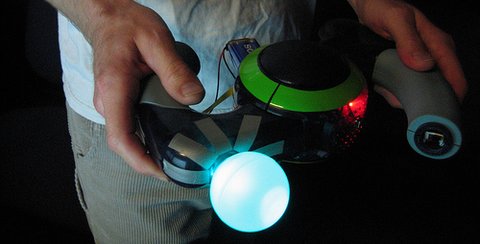 Sternlab sGloTaT, more images
here
.