Short links for July 1st, 2010
Some interesting things I found recently:
# How to Extract Kicks Cleanly from Multi-track Loops in FL Studio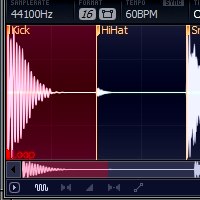 Sean Duncan demonstrates how to use Slicex and Edison to extract kicks:
Have you ever wanted to cut a kick drum out of a loop but found it difficult to do so without bringing the other instruments with it? Even if you're dealing with loops that are drums-only, the vast majority of the kicks in these loops have cymbals and hats playing at the same time.

But there are ways to extract the kicks cleanly, without the hats and cymbals. This tutorial will demonstrate three surprisingly effective techniques, useful for three different situations ranging from simple to difficult.
Dan303 is back with another free sample pack.
"Ok, I was fed-up of searching around for decent Hi-Hat and Shaker REX Loops to use in propellerheads Reason, So I put a few together myself."

This micro-pack contains 20 REX loops; 10 Shaker and 10 Hi-Hat loops.

Brilliant for glitch, electronica, IDM and experimental music. All the loops are completely royalty free and ready to use in your productions. The .REX files will load up perfectly in reasons DR.REX player [Or just about any DAW you could think of].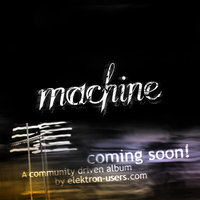 # Machine Project
The Machine Project is a unique compilation album and collaborative effort, produced by the Elektron-users community.
More info on the Facebook page:
Machine – a single metaphor which has dictated the imagination of electronic music for decades. One word that has captured the attention of the electronic music makers from the early pioneers to big stars of today. As relevant as ever, we have chosen this term to provide a starting point for the Machine compilation album. With this compilation we have chosen to investigate various aspect of this worn term and bring some new interpretations on the table.

The album consists of 15 magical tracks of contemporary electronic music, crafted by artists from all corners of the world. The tracks and artists are united by the Machine concept, and the loud and proud use of Elektron musical instruments. The love of Elektron instruments has been a primary inspiration behind the album, and what united us in the first place.

Machine is the second compilation crafted by the Elektron-users community, and we hope it will bring as much joy as our first compilation, The 45 Tribute, did.

All proceedings of the album will go to the World Wildlife Foundation.
# Round-up: What Can You Do with Livid's Custom-Friendly Controllers?
Peter Kirn on using the Livid controllers:
For some time, I've been a champion of Livid Instruments' controller hardware, because I like the principles behind it. The devices are handmade in Texas using sustainable woods and environmentally-friendly stains, are standards-compliant with open specifications, open source software, and driverless class-compliant operation on Mac, Windows, and Linux, and lend themselves to programmability and customization. They certainly have some of the spirit of the open source monome devices, but for anyone who wished the monome grid also had knobs, faders, and such, and didn't require weird serial-over-USB drivers, it's nice that we have Livid, too. This is not by way of advertising Livid, either. I really believe that generally, open configurability and small-batch construction result in hardware that's more fun to own and use.

But, oh yeah – there's also the question of what you can actually do with your music using these controllers. With grids, crossfaders, and faders at the ready, the Ohm64 and more compact Block each have plenty of control possibilities.
The gang at Livid, and the community of users this niche line has attracted, have been hard at work over the past months inventing new ways of controlling musical and visual applications. Here are a few of the best of those examples.