Short links for June 16th, 2010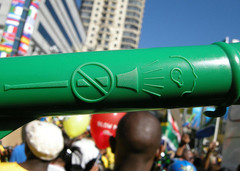 Some interesting things I found recently:
The sound of the vuvuzela seems to irritate quite a number of people, so here's a round-up of some solutions on how to watch the World Cup games without this loud horn.
# Filter The Vuvuzela Horn Out of the World Cup; Learn JACK Routing on Linux
Are you a World Cup fan annoyed by the constant sound of the South African vuvuzela horn? Wish you could remove that sound from your World Cup viewing experience? Do you want to learn a little bit about powerful modular effects routing can be on Linux? Either? Both? Call it "football"? "Soccer"? Any way round, we've got you covered.
# Waves Vuvuzela Noise Reduction Solution
Waves has a processing chain available to download.
In response to the widely publicized complaints from TV viewers and broadcasters of the 2010 FIFA World Cup, Waves is proud to unveil a solution which dramatically reduces the problematic sound of the omnipresent Vuvuzela trumpet favored by South African soccer fans.

Working in conjunction with a major television broadcaster, we've precision-crafted a preset processing chain which drastically decreases Vuvuzela noise: The WNS Waves Noise Suppressor and the Q10 Paragraphic Equalizer. Together, they not only minimize Vuvuzela noise, they increase the intelligibility of the game announcers' play-by-play action and color commentary.

The processing chain for Vuvuzela noise reduction is now available as load-and-use sessions for Pro Tools, Waves MultiRack, and Cubase.
And Prosoniq has a free filtering plug-in for Mac users.
Prosoniq is proud to announce the world's first realtime Vuvuzela filtering plug in based on sonicWORX' audio de-mixing technology.
# Z3TA+
Cakewalk's award-winning Waveshaping Synthesizer is now just $19.99 USD as a download.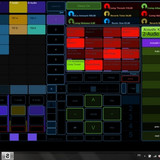 Sensomusic has released tons of freebies for its Usine users.
Good news for all Usine free Users: Get more than 200 Add-ons and ready-made patches for free. Just register on the forum (it's totally free).
Peter Kirn at Create Digital Music also report on this one in Hundreds of Free Musical Tools Now Free to Add to Usine.
Usine is an overlooked gem in music making, a PC-based modular environment and live performance tool that runs as a host or VST plug-in. Pick the modules you need from a set of powerful building blocks, and build a custom musical rig, complete with multi-touch control on new Windows devices. It sounds like something you might request from a magical genie, but the thing is real, priced at EUR120 (or just EUR60 for educational users).

As with any modular environment, having ample access to powerful modules and some patches to get you started is everything. But that makes this week's news worth noting: co-developer Olivier Sens has made some 200+ add-ons and patches free. All you have to do to grab them is register on the forum. The demo version of Usine is surprisingly capable, too, so if you've been waiting to test-drive and you have a Windows machine (or a dual-boot Mac), now could be a good time.
# Black Allegheny, Swarm Generated Music
Evan Merz writes:
Black Allegheny is one of the first albums made up entirely of swarm generated music. The album was created using a swarm-controlled sampler called Becoming, which was programmed by the composer.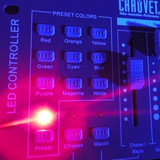 # Review of the Chauvet Slimpar56 LED Light and Obey3 Light Controller
Mark @ Modulate This! on the Chauvet Slimpar56 & Obey3:
In a recent post I documented my new live rig with a drawing and a time-lapse video sans lights and light controller. I'm happy to report I just received and have been testing the brand new LED SlimPAR™ 56 and Obey™ 3 compact DMX controller so I thought I'd share some notes.