Short links for June 28th, 2010
Some interesting things I found recently:
Peter Cocteau wrote in to let us know about his real LEGO drum machine that will make you dance !!!
I' ve just put online my LEGO drum machine's video. I' ve made this MOC in August 2008.
The NXT-606 is a monophonic sample based drum machine with 24 percussion and fx sounds.
You can download the NXT-606 program from the nxtasy.org forums
# cl516: Sounds from the Oberheim DX
Calvin Cardioid posted some new loops from the Oberheim DX.
One year ago I posted some loops from the Oberheim DX drum machine. Now I present some more. Build something of your own on top or add them to an existing mix. Tempo is clearly labelled in each track name. I really like the 5th one here, I can imagine some happy Ska tune on top.
# World Percussion Preview – Free Download!
The Loop Loft is offering some free percussion samples.
We're currently putting the finishing touches on our next major release at The Loop Loft, "World Percussion Loops", and we wanted to give you a sneak peek (or listen) of what we think is one of our greatest packs to date. Loaded full of a wide mix of ethnic percussion, including cajons, udu drums, frame drums and a variety of shakers, this loop pack is a must-have for anyone looking to round out their percussion library with authentic sounds and grooves.
Download available in AIFF, REX2, and Wav formats.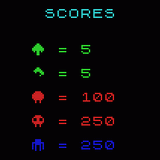 # Sample Fodder: ZX Spectrum Games In Your Browser
Need 8bit sounds? Tom Shear at Waveformless has a good tip:
In need of some stylish 8-bit chip sounds, but don't have any of the old classic machines on hand to sample? No problem! zxspectrum.net is an online emulation of the old Sinclair ZX Spectrum computer complete with a huge selection of games to choose from. Load up Audio Hijack or any other program that lets you record a computer's audio, fire up your browser, and before you know it, you'll have a whole ton of classic 8-bit sounds ready to be edited into your own custom sample kits.