Short links for June 7th, 2010
Some interesting things I found recently:
# Eigenharp Alpha unboxing – EigenZone
Geert Bevin writes:
Faithful to my Eigenharp Pico unboxing video, I also recorded one right after I received my Eigenharp Alpha. I hope you like it!

Until now I haven't been able to find an unboxing video that showed what I personally always wanted to see about the Alpha and its accessories. I hope this video satisfies the drool-lust of people like me now ;-)
# Applications for the Korg Kaossilator Pro
English Hermit has two freeware applications for Windows to add MIDI functionality to the Kaossilator Pro.
Kaossilator Pro MIDI Keyboard Interface: This application allows the KO-PRO to be played with a standard MIDI keyboard.
Kaossilator Pro – DAW Interface: This application allows KO-PRO performance MIDI data to be recorded, easily edited and played back from a digital audio workstation.
# Dreams of a Musical Future: Digitópia Winners' Wondrous Creations; One Will Be Real
Peter Kirn at Create Digital Music writes:
What if you could have any musical technology you wanted – if you had only to imagine something, and it appeared? That was the somewhat insane notion behind the Dreams Competition CDM organized with Rui Penha of Casa Da Musica's Digitópia research and education program in Porto, Portugal. Earlier this week, Rui and I sat down on the banks of Porto's famed Douro River with Paulo Maria Rodrigues to pour through stacks of imaginary instruments. Some proposals read like wish lists composed to Santa Claus. Others included exquisite renderings, mock-ups, and even video that made them into serious, near-finished product designs. In the end, we attempted to choose the ideas that seemed the most surprising and original, including a winner that – with some limitation of its scope – would be feasible to actually build.

Far from just being idle fantasy, the winner will be realized by a team of developers as an open-source, free project. And I suspect some of the other entries may yield real tools, too. The line-up offers plenty of indications of what matters to people, and what's possible. Here are some of our favorite entries out of an impressively high-quality bunch, plus, of course, our winners and the grand-prize selection that will inspire a real project.
# Free Sample Friday: Synth Kicks
More free samples by Tom Shear:
Today we've got 16 synthetic kick drums to feed your sampler. All samples are 24-bit/44.1k mono WAV format.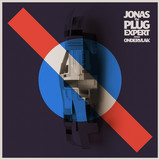 Jonas the Plugexpert – Ondervlak
Lovely compilation of tunes, including Ik mis je, the track that won 1st in the first rekkerd.org sample remix contest.
Richard writes:
This album mix is a selection out of my relatively slower attempts at music (<140 bpm) created between 2005 – 2010, with the exception of 'Kontje' which was made in 2002.
The album is available as a free download under the Creative Commons Attribution-Noncommercial-No Derivative Works 3.0 license.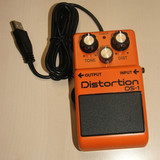 From MusicRadar:
As you can see, it's based on Boss's perennially popular DS-1 distortion pedal, with the 'Tone' and 'Dist' knobs operating as the left and right mouse buttons. There's also a scroll wheel on the side and the 'check' L.E.D. lights up when it's plugged in!

Unfortunately it doesn't work as an actual distortion pedal, but that's probably a good thing, because it's made out of plastic and it would be crumpled by our huge ROCK feet.