Short links for March 12th, 2008
Some interesting things I bookmarked on del.icio.us on March 12th, 2008: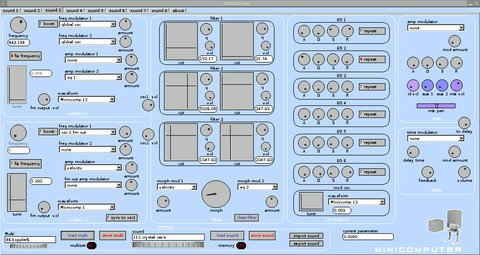 Minicomputer uses Jack as realtime audio infrastructure and can be controlled via MIDI.
Guitar Hero on C64: The Music Game for 8-Bit Lovers – Yes, just when you thought you'd seen every conceivable take on mods, customizations, clones, homages, robots, artistic reinterpretations, and other cultural artifacts inspired by Guitar Hero, there's this — a Guitar Hero clone on Commodore 64.
SUB-COMMANDER Guitar Synthesizer – buffer your guitar's signal, create a pulse waveform (at the same frequency as the guitar) divide it's frequency in half (sub-octave generator) and generate a gate when you pluck a string so you can control the SUB-COMMANDER's AR generators.