Short links for March 18th, 2010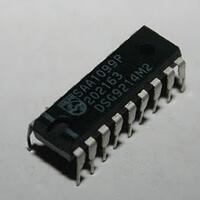 Some interesting things I found recently:
# Phillips SAA-1099 Sample Pack (Copyright-free and License-free)
A new pack of samples by Sebastian Tomczak:
I have made a copyright-free and license-free sample pack of the Phillips SAA-1099 sound generator chip. It is a very straightforward sample pack, consisting of 96 pitched samples and 16 noise samples, across a range of frequencies. These samples have been recorded from hardware. The audio output stage of the sound chip has not been filtered.
Sebastian has also announced a music contest:
It's time to get your chipmusic on! This is your chance to win a SEGA Master System MIDI Interface. Be the coolest musician in your town with this brand new tool that lets you control the sound chip in your SEGA Master System with MIDI data.
More information: SEGA Music Competition: Win A SEGA Master System MIDI Interface!
# Jim Reekes, The Man Behind Mac Sound
From Create Digital Music:
The legend of the early sounds of the Mac remains, apparently, an alluring one. Here, Jim Reekes talks to a Dutch documentary crew (though in English) about his thought process in designing sounds for the Mac, including the famous Mac startup sound.
# Top 10 Free Pro Tools RTAS Plugins
Jon at Audio Geek Zine lists his top 10 free RTAS plug-ins for Pro Tools.
I see this topic come up a lot, "what are the best free rtas plugins?" I've answered the question so many times but I've never addressed it on the site.<br />
Below is my list of 10 (in no particular order) free 3rd party RTAS plugins I think everyone should have on their system. There are many more out there but these are the ones I use on a regular basis, they are useful and are stable.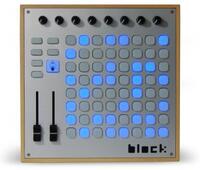 Livid Instruments improves its Block:
Improving on a design and sharing the results with our users is always at the top of our list at Livid. The Block controller has been a great success and we have just made some minor design changes to make it even better. Originally milled from a solid block of wood, the square body with thin bottom has had its challenges, mostly warping and cupping. We have experienced a bit higher reject rate for bodies at the shop before they were built then we would like. Thus, the up and coming stash of rejected bodies in the Livid Graveyard that were never meant to be!
# Waveformless: 5 Ways of Emulating Vintage Samplers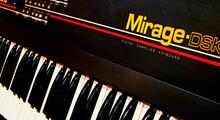 Tom Shear on how to emulate vintage samplers:
When sampling technology finally became accessible to mere mortals and not just uber-rich Fairlight and Synclavier enthusiasts, the race was on to increase fidelity and leave behind the limitations of those first 8-bit samplers. Bit depth and sampling rates increased and memory capacity expanded until the average sampled sound was indistinguishable from the same sound recorded on a CD.

But sure enough, after many years of enjoying the pristine sound quality of the new sampling technology, musicians began to explore and exploit the limitations of the old school samplers. Suddenly the grain of low bit-rate samples and the metallic grit of aliasing is very much in style. So how can you emulate the sonic artifacts of some of the long forgotten vintage samplers? I'm glad you asked…
# Intello – Better Demo of first version (YouTube)
This is the plugin I am currently working on. It's called "Intello". Basically it's a glitch producing plugin and in this first short demo I'm showing you one of the 5 planned glitching modes. The plugin will be controllable by an iPhone application from a listening audience. So the listeners can interact with a performer.
More information: www.zettt.de
# Dan303: Audiotool BETA [Sneak peak]
Dan writes:
I receved an email last night from the good people at audiotool. For those of you that dont know audiotool is a browser based music production platform that features emulations of the classic drum machines and bassline synth origanally made by roland. Along with the drum machines and bass line synthesiser, the audiotool also features emulations of guitar effects. The email I receved contained a link to test the BETA version of audiotool 1.0 [codename: Firestarter]. The BETA version of the audio tool has lots of intresting new freatures, such as a timeline, piano roll, automation and a new synthesiser.