Short links for March 19th, 2008
Some interesting things I bookmarked on del.icio.us on March 19th, 2008:
The Sound of Touch – Instrument for real-time capture and sensitive physical stimulation of sound samples using digital convolution. Our hand-held wand can be used to record sound and then playback the recording by brushing, scraping, striking or otherwise physically manipulating the wand against physical objects. During playback, the recorded sound is continuously filtered by the acoustic interaction of the wand and the material being touched.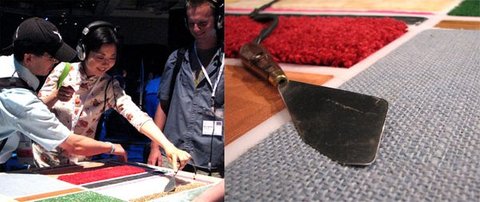 A texture kit allows for convenient acoustic exploration of a range of materials.