Short links for March 28th, 2008
Some interesting things I bookmarked on del.icio.us on March 28th, 2008:
Musical Furnishings – The Musical Rumba Series – Design your own personal drum table with durable, interchangeable and rearrangeable percussion inserts. Choose from four different sized tables to suit your musical and space needs. The smallest table accepts four of the smaller instruments and the largest accepts sixteen.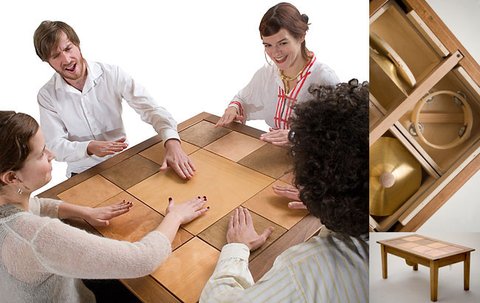 Musical Furnishings – The Musical Rumba Series