Short links for May 10th, 2010
Some interesting things I found recently:
From Steffest:
The Phone Guitar is born out of a presentation I'm going to do next Saturday on MobileCampBrussels about mobile cross development.
To put my money where my mouth is, I decided to create the same mobile app – a small piano/drum sequencer thing – on 3 mobile platforms: Android, Windows Mobile and iPhone OS.
# Waveformless: 7 iPhone Apps to Make Your Touring Life Better
Tom Shear writes:
As you may be able to tell from the lack of a regular posting schedule and the constant plugs for my band's gigs in various cities around the US, I happen to be on tour right now. (We're actually just two dates from the end now, and after a much needed rest, things should get back to normal here at Waveformless again.)

I've never been a big cell phone person. Sometimes it's kind of nice to not be able to be reached. But in a touring situation, they can be invaluable, so shortly before our tour, I picked up an iPhone 3Gs figuring it would come in handy. Obviously, there are tons of different models of smartphones out there, but since I only have experience with the iPhone, I thought today I would share some apps that I've found really useful during the past 6 weeks of travel. Many of them are probably available on other platforms as well.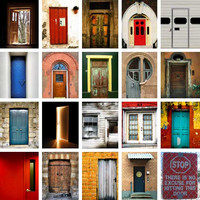 # HISSandaROAR Library X: Doors
Tim Prebble is looking for some people to record doors:
If there is one sound that pulls me out of a movie or TV show (apart from the Wilhelm) it's the use of crappy sounding library doors. Now I don't imagine this is a common complaint amongst theatre goers but it does bug me and I've often wondered why the problem exists. Lets face it, if you have your recorder running, you could record a dozen door sounds between the time you get out of bed until you return there… So why use generic door sounds?

My only theory is that on the scale of critical sounds to be recorded & prepared for a project, in some cases doors don't rate high enough to receive due attention, and are maybe relegated to a less experienced sound editor or assistant to just 'get them done' before the deadline…. Sure if its a major moment in a horror or thriller then maybe the door effects are concentrated on more, but the recurring presence of those thin sounding prop doors from certain commercial libraries makes me think it is all about convenience ie use what we have!

So I'd like to pitch an idea to you, and by 'you' I mean anyone reading this who has a mic and a recorder: I want to crowd source a sound FX library of 1,000 doors! So if every person who signs on to the project commits to recording 10 doors over the next few months, and I can round up 100 people to participate, then we could solve this problem once & for all.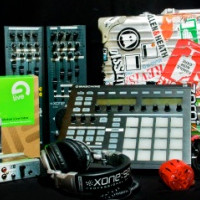 # NextAid – Auction Home Page – BiddingForGood Fundraising Auction
NextAid, a Los Angeles-based nonprofit organization harnessing the power of music to affect change in the lives of orphaned and vulnerable children in Africa, will launch its third annual online auction BIDS BUILD HOPE in honor of World AIDS Orphans Day (WAOD), which happens on May 7th each year.

The international auction will kick-off on Friday, May 7, 2010 at 8:00AM EST, and close on Monday, May 31st at 11:00PM EST. The 24-day auction will raise awareness and funds for NextAid's current projects: the Kawangware Vision Center in Kenya, and the goGogetters program in South Africa. NextAid continues its mission to promote and implement sustainable solutions to the challenges facing African children. WAOD is a grassroots campaign advocating for the 15 million children orphaned by AIDS around the world. Learn more and start bidding on May 7th at www.biddingforgood.com/bidsbuildhope.
The Richie Hawtin Gear Package (picture in image above) is currently fetching $10,000 USD.
Electronic music producer Petri Suhonen has some nice tutorials on his website:
I have wrote couple of tutorials in my website covering such subjects as "How To Make Electronic Music", "How To Promote Music Online" & "Structure Of A Trance Song: How Trance Song Progresses".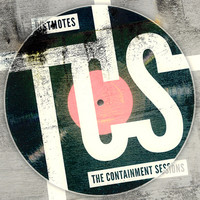 # [PS019] Dustmotes – The Containment Sessions
Alex Mendez @ PublicSpacesLab writes:
Dustmotes delivers with his "Containment Sessions" a release that is a few notches above "Beats for the Subverted". When listening to it for the first time I could feel a sound that is more confident and, but I might be wrong, I think that has a lot to do with all the positive feedback Paul got from his first ever release. Nothing in "The Containment Sessions" is out of place and the same attention to details that Paul got us used to, is here. I feel privileged for being one of the few that got to enjoy this release before everyone else and it is my opinion that we all should be grateful to Paul for sharing his immense talent with us.
# Sound Builders: "Cyborg" Inventor Steve Mann Builds Instruments Out of Water
The new episode of Sound Builders looks at Steve Mann, possibly the world's preeminent hydraulophonist.
What's that? Well, it's someone who builds instruments that produce sound from moving water. His specialty is water organs and he even has one built into his hot tub. When he's not making next-level sound-makers, he's developing technology that's helping blind people "see" their surroundings. He's pretty much taking life by the horns and turning them into water horns.